FLORA BOWLEY WORKSHOP was "FUNTASTIC "
May 2011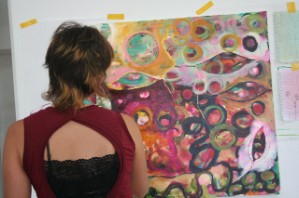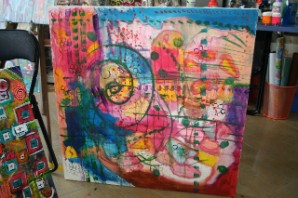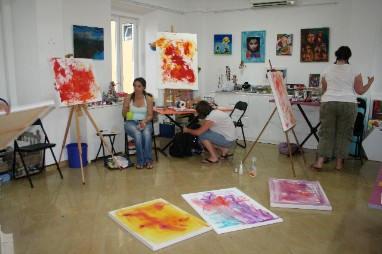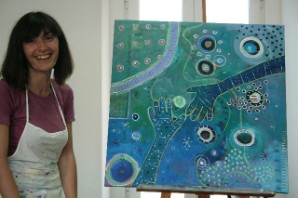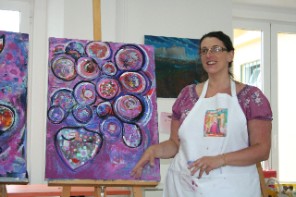 Julia Dolowicz It is totally gorgeous ... I loved seeing it evolve. Thank you soo much for being a hospitable hostess! I had such a wonderful time xx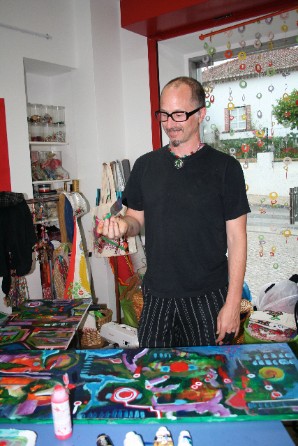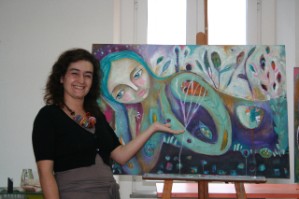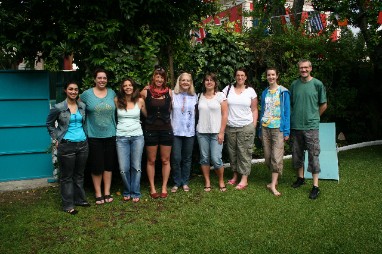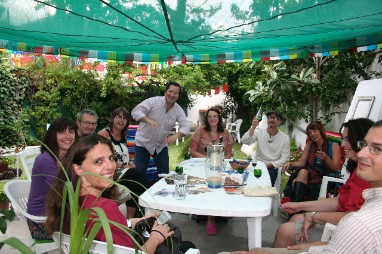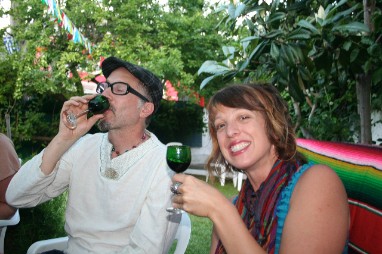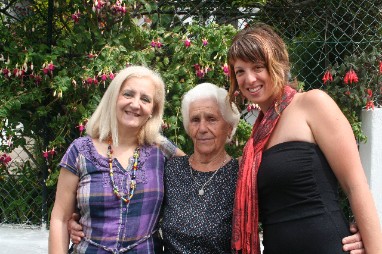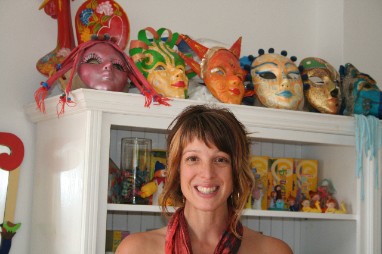 "THE NAVIGATOR'S JOURNAL ...."
with Michael DeMeng

August 2011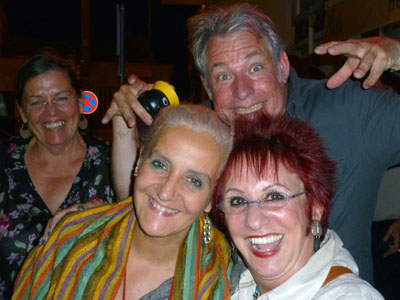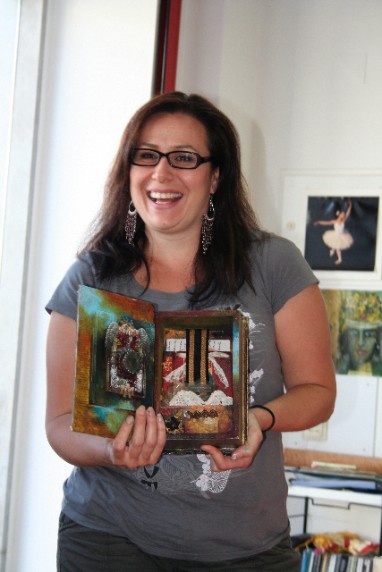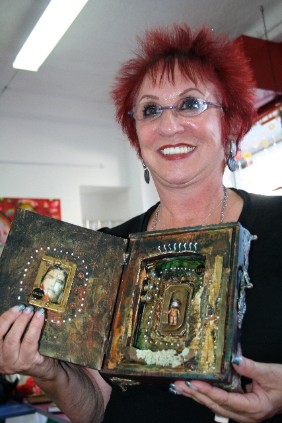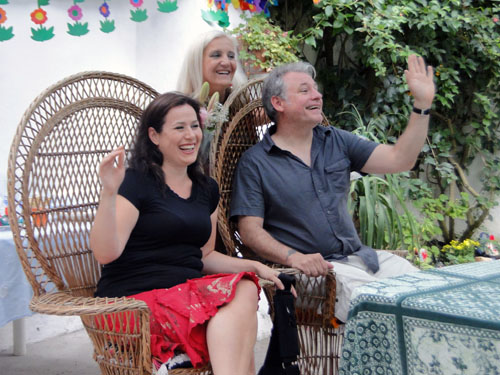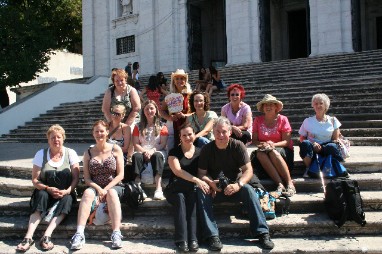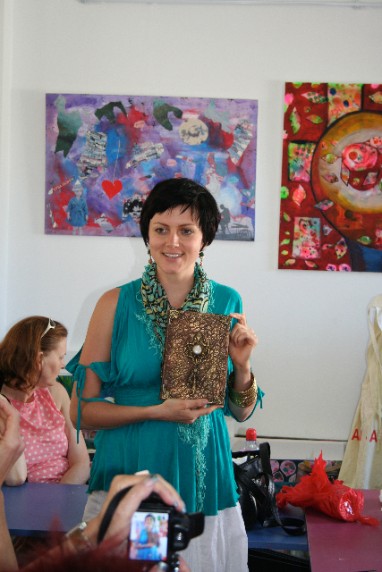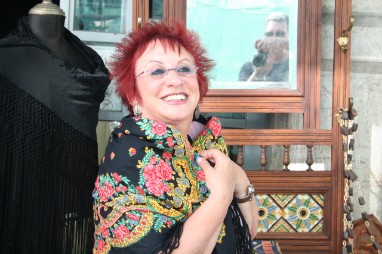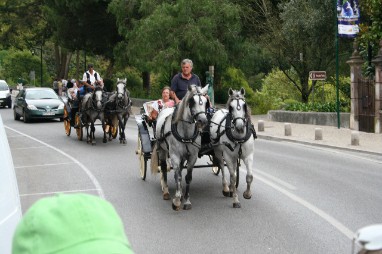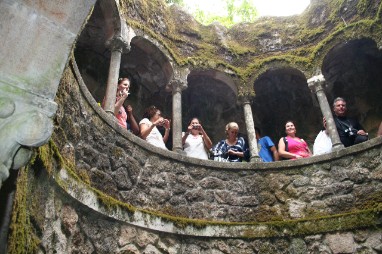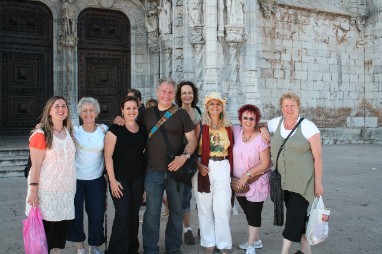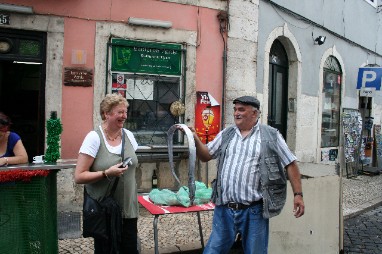 TILE PAINTING
with MARGARIDA ALBERTY
and IVANKA NANEVA
June 2012
"I spent one glorious week in Portugal with Margarida Alberty. Margarida is a very talented artist in her own right, speaks seven languages and has a personal knowledge of Portugal that you will not find on any tourist bus tour. She provided experiences tailored to my personality and interests. Her bed and breakfast is centrally located in Estoril near the beach (five minutes down the street) and Cascais, a delightful area full of shopping, parks and historical homes. It is only a short train ride to Lisbon for the full city experience and a short car trip to Sintra, a global historical site containing the palace of the king and several other breath taking locations. The bed and breakfast itself is a very comfortable apartment with three bedrooms, living room and fully equipped kitchen. Buy at the open air market and cook in your own surroundings or experience the wonderful Portuguese cuisine of fresh grilled fish, meat, fresh bread, olives, cheese and wine in cafes on the promenade overlooking the ocean. The food was a delight! Margarida also runs art workshops, particularly tile painting (national craft skill), for those who wish to break up their time with something creative. Experience balmy weather, good food, interesting company, historical sites, beautiful coastline and beaches -- join Margarida for FUN in the SUN in Portugal. "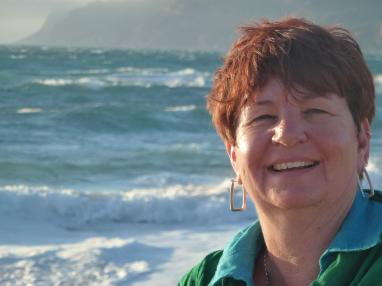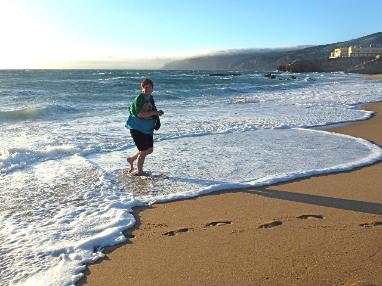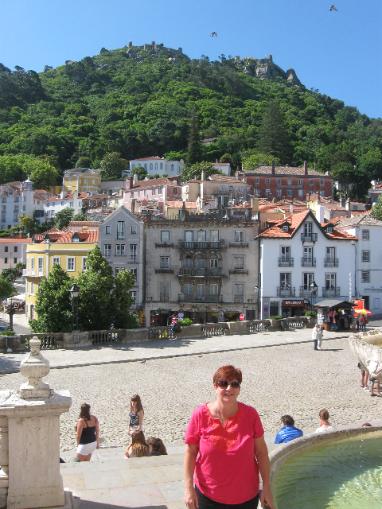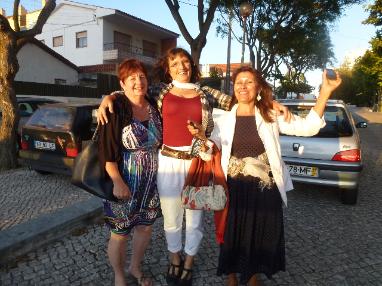 PARADISE LOST - RELIQUARIES
with DEEDEE HAMPTON
SEPTEMBER 2012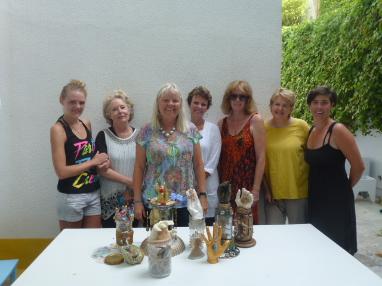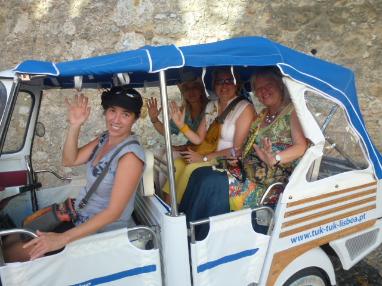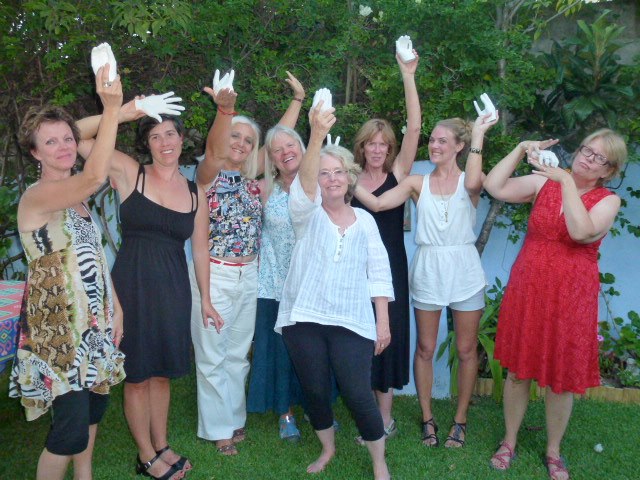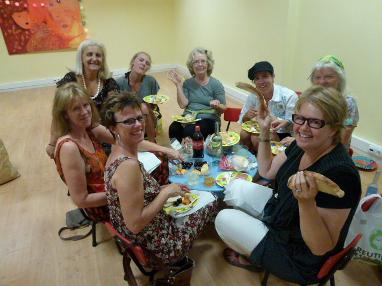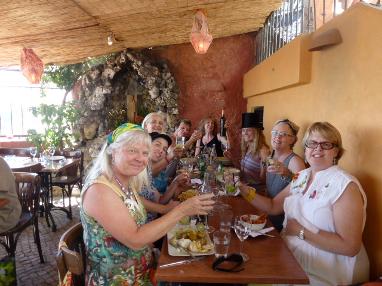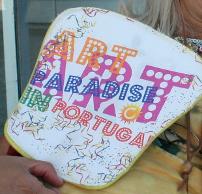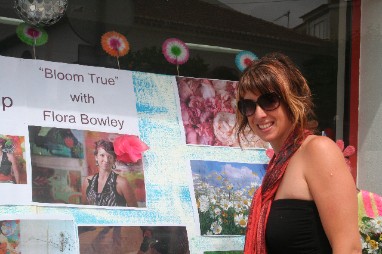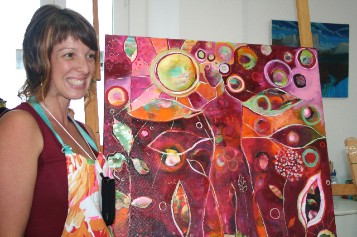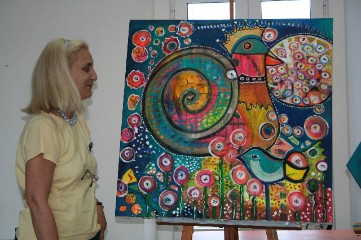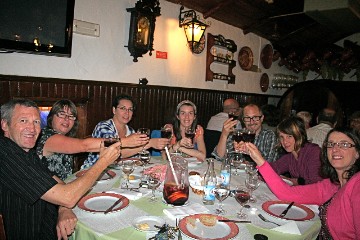 Farewell dinner with CATAPLANA.....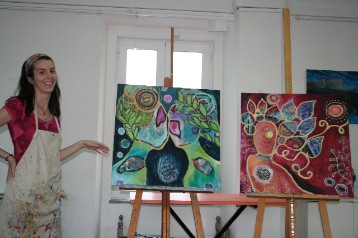 Hi Margarida!!

back home at Vienna, looking at my pics from the weekend and cant believe it's already over again! Thank you again for making this happen, it was so much fun.

greetings from SUNNY Vienna,
Tanja.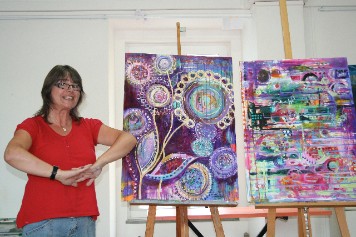 Hi lovely Margarida,

Just back, had a fantastic time, everything was totally amazing, you, the studio, the fellow students, and of course the beautiful Flora. Thank you so much for organising it all at such short notice, I really appreciate the effort you put into it, especially at making people happy. It was a pleasure to meet you, Paulo and everyone, and I really enjoyed the Fado.

The workshop was wonderful, so free and alive, totally staying in the moment, Flora is an awe-inspiring teacher. The work that everyone achieved in two days was incredible; I totally loved everything about the weekend!

Portugal is beautiful, and taking the opportunity to extend the stay made the trip even better, hiring a car with my husband and touring the area was great. Both the surrounding coastline, Sintra and castles are really stunning, and well worth the visit, I took lots of photos for future inspiration.

You were a totally gracious hostess and I thank you dearly and wish you great success with all your future workshops.

It would be lovely to stay in touch and I wish you and Paulo a great holiday.

Big hugs to my new friend

Tracey xxx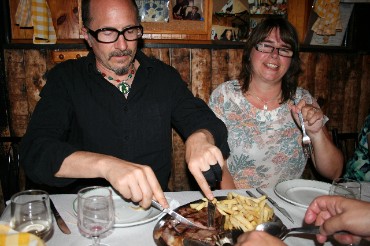 Artists deserved a good dinner listening to the FADO....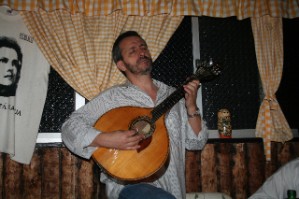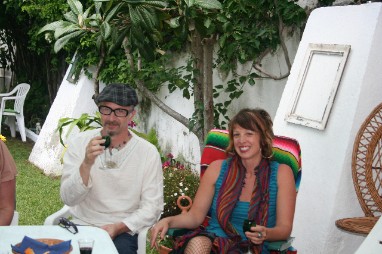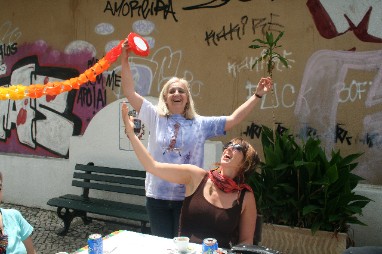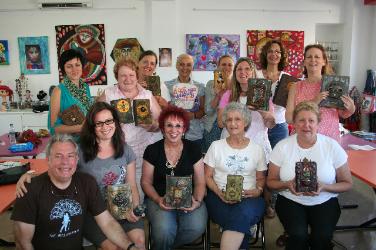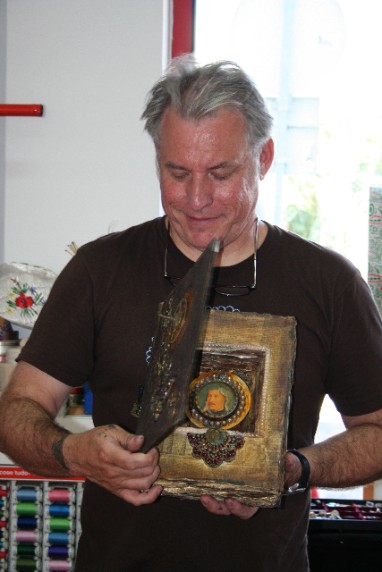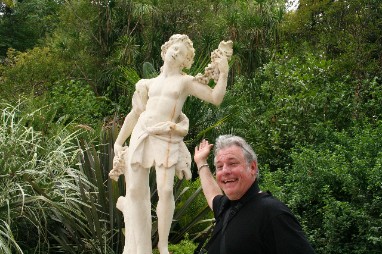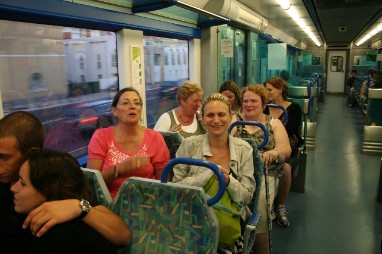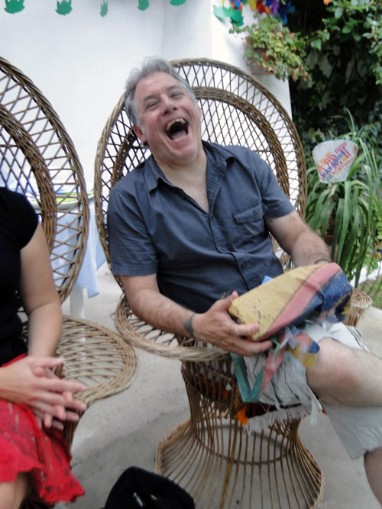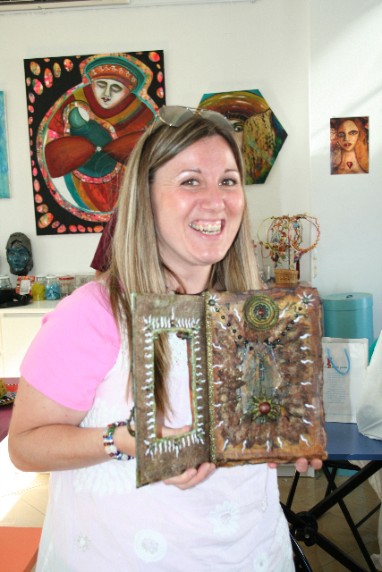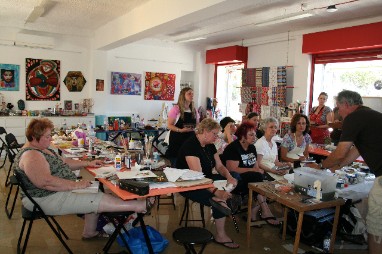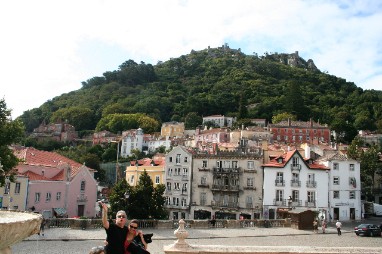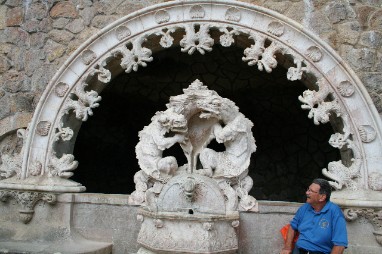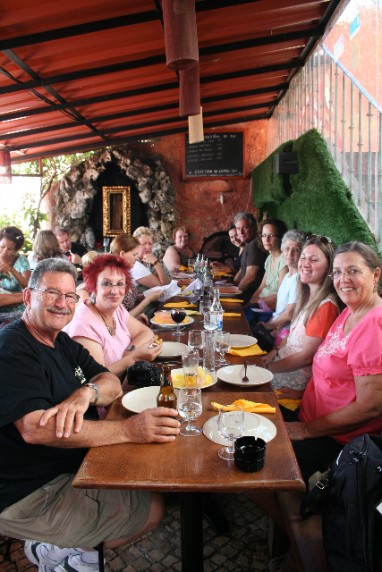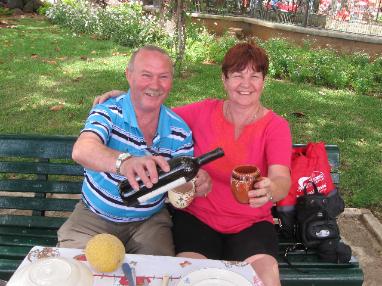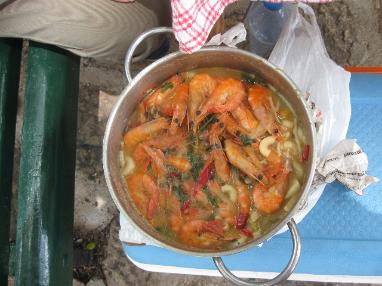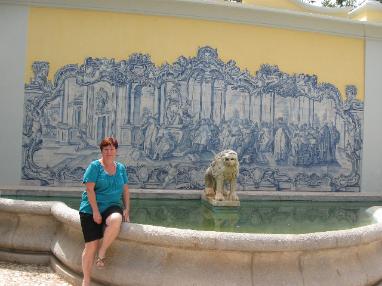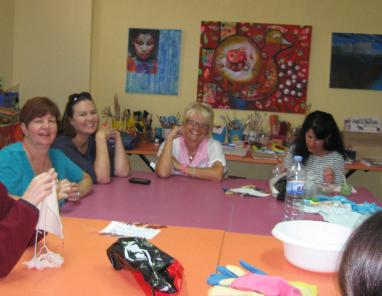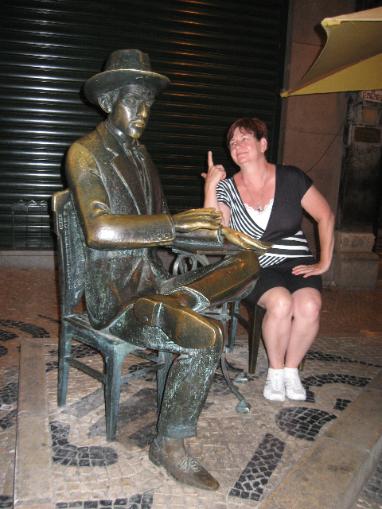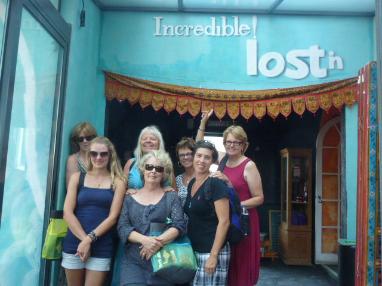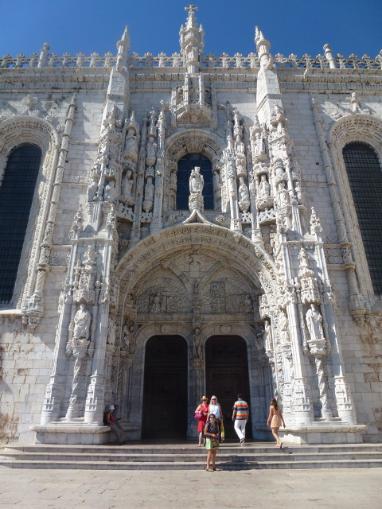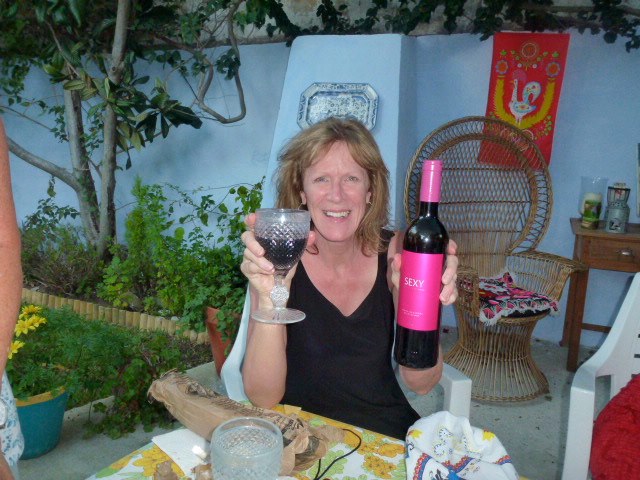 "Hand Reliquary for Finding Paradise Lost in Portugal"

Art Workshop by Deedee Hampton

During our 10 day stay we will visit world heritage sites, art museums, the famous tiles of Portugal, eat delicious seafood, taste the local wines, and create a found object "Hand Reliquary". A reliquary (

http://en.wikipedia.org/wiki/Reliquary

) is traditionally a container for a relic. A relic is a material object that is collected because it has personal meaning & it is honored by being placed in a reliquary. We will make a cast of one of our hands and attach it to the top of a glass jar. Why a

hand

reliquary? Because

wherever

we are in life, we are where our hands are. Pretty esoteric right? LOL!
We will create a personally meaningful exterior inspired by Memory Jugs, using found objects from the flea markets & little shops that Margarida, of "Art Paradise in Portugal", www.artparadiseinportugal.com/ , will take us to as our guide. A relic of personal significance will be placed within the jar and our map for finding that lost paradise will be held within the lid. For inspiration we will visit a famous historical reliquary pilgrimage site and a contemporary reliquary maker's studio.