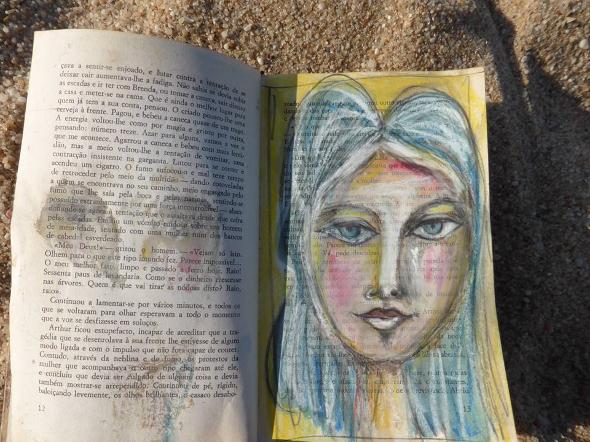 "GRATITUDE" Art Workshop
with
Margarida Alberty
10-17th September 2018
morning & afternoon sessions with 2 sightseeing days
Do you feel a
strong yearning
inside yourself that there has to be something more to life?
Do you wish to live a more rounded, textured & vibrant life?
Do you desire to feel at peace that you are doing what you came to this planet to do?
YES? Then the GRATITUDE art workshop is for YOU!
During the 4 day workshop, you will:
1) Explore your Purpose – the gifts you were given at birth you're meant to use to make the world a brighter place - through art journaling exercises - breadcrumb clues that will help you map your purpose and gain clarity on how to live a more joyful life.
2) Paint a GRATITUDE Canvas - based on your art journaling discoveries - with colors, symbols, and power words that mean something to you to remind you to live your purpose daily.
3) Extend this new perspective of your True Self through painting what inspires you and makes you curious during a sightseeing day-trip. You'll use your renewed self-perception to create a one-of-a-kind souvenir painted by you!
4) Paint a Portuguese-inspired tile and visit a tile factory. Portugal is famous for its beautiful tile art!
5) Create a deck of SoulCollage ® cards representing aspects of your unique Soul and personality guided by your facilitator Margarida Alberty.
6) Discover Sintra and Lisbon, 2 magical and amazing places!
What an exciting way to take in the sights, colors, tastes and textures of Portugal!
The Gratitude Art Workshop is for all art levels, so if you don't feel super artsy – no problem!
When: 10 - 17 th September 2018
morning & afternoon sessions with 2 sightseeing days
Where: Art Paradise in Portugal studio in Estoril, Portugal
Price: $700 US
Workshop price only
( accommodation, meals and transportation not included)
but there are lots of hotels nearby
The GRATITUDE JOURNAL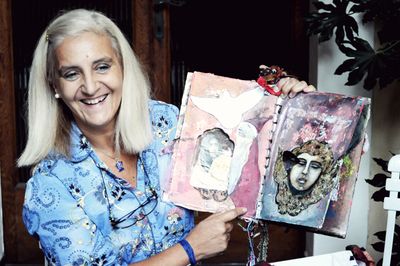 $ 700 USD