It was great workshop....!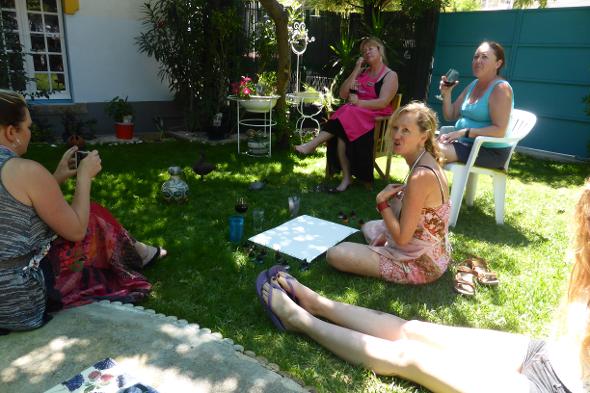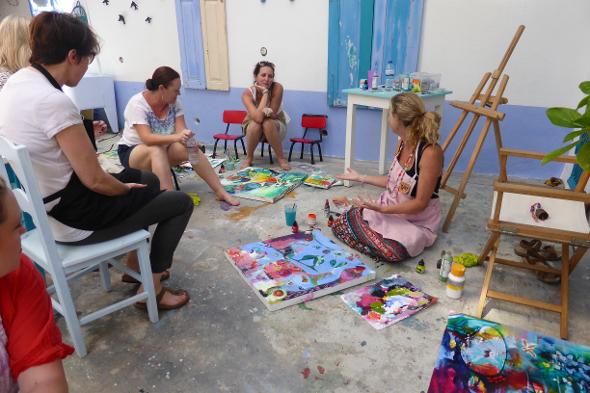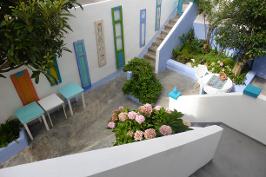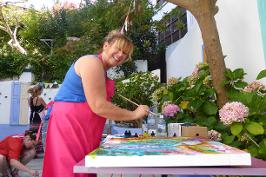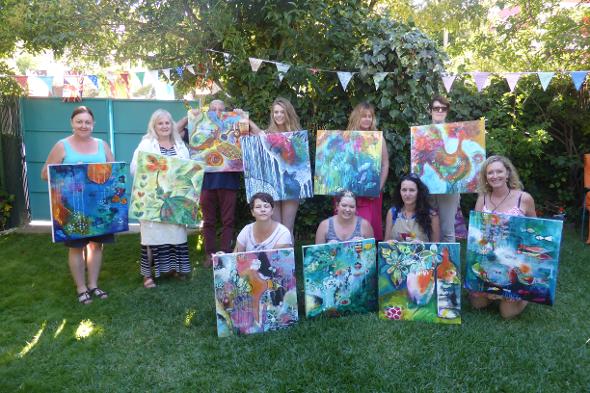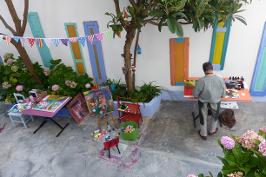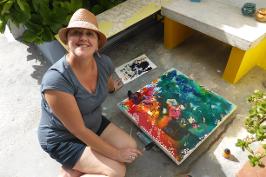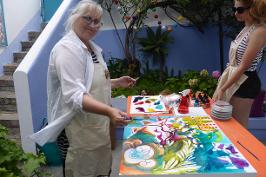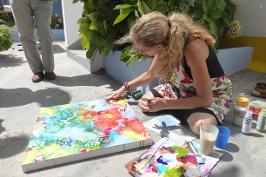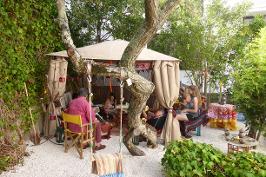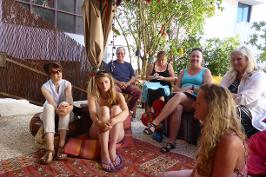 http://tracyverdugo.com/wp-content/uploads/2014/07/Portugal.pdf
Paint Mojo in Estoril, Portugal~
A Portuguese creative adventure! With Tracy Verdugo.Imagine, explore, create and discover while breathing in the inspirationof the gorgeous Estoril~Cascais region in Portugal!I am so excited to be teaching at Margarida's lovely studioin 2015. We have been planning and dreaming for so long and now it is becoming a reality. Portugal has been top of the list as a European destination for Marco and I for a long time so this istrulya dream come true. Traveling is such ahuge love for me, exploring other cultures, connecting, wandering, wondering, and learning more about myself by learning about others. I hope you can join me!!
Dates:
July 29th~August 5th, 2015
Instructor/Leader: Tracy Verdugo
Cost-$925
Workshop price only (students are responsible for their own accommodation, meals and transportation)
During thiswonderful week of painting, sketching, photography, mixed media and playful explorationin Portugal, you will intermingle your senses, rekindle your creative mojo and find ways to cultivate your own authentic mark, all from a place of curiosity, wonder and gratitude!
With camera and sketchbook inhand, wewill gather daily inspiration from forays into the surrounding towns, to markets and monuments, beautiful beachesand colourful village streetscapes, feeling the passion of our surroundings, and bringingall of thisto our art practice each dayin Margarida's large and delightful studio.
(morning or afternoon sessions with one day free to explore).
Our tastebuds will also be titillatedas we dine on the deliciousregional foods, of course with seafood and local wines a specialty!
This special week will enliven your senses, enhance your creative journey and expand your joy parameters!
Suitable for all levels of creative exploration...
"Are you ready totap into your own wellspring of luscious creativity?
I invite you to come on a journey with me, one of vibrancy and playfulness, freedom and fearless exploration, I invite you to come and discover the beauty of your own story against the backdrop of the beautiful Estoril-Cascais and Lisbon,steeped in beauty, romance and history."
During this week ofdiscovery and play in Portugal with Tracy you will:
•Explore new, non threatening ways to make art
•Learn to be inspired in every moment and realize that there are nomistakes in the creative process, only opportunities to learn and grow!
•Spend time creating paintings and mixed media pieces spontaneously and intuitively, inspired by daily adventures, with no expectations, a wholehearted approach and an open mind!
•Learn to find your own inner muse, reconnect with your creative selves and find inspiration for our art in unexpected places.
•Go through a series of fun, playful, exercises, encouraging you to become an explorer of possibilities with a focus on gratitude, letting go of our inner critic and playful exploration.
•Learn tips and techniques forcreating vibrant, expressive, colorful paintings, using acrylics, collage, ink, and pastels.
Beguided into your own personal creative flow and helped to find ways to recognize your own authentic creative voice.